The first thing that struck me as I pulled up at the CSS campus for class in September, with my bike bouncing over cobblestones along the walls of the old Kommunehospitalet, was age. The University of Copenhagen has existed since 1479, a time when my home university, the University of Wisconsin in the United States, was still forests and Native American burial grounds. It would take another 400 years for any academic buildings to be constructed, and this difference of almost half a millennia resonated in my mind as I watched students file through the main doors.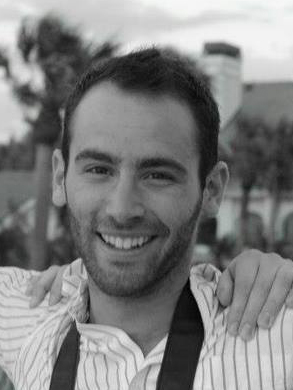 It imparted a sense of responsibility upon me that I must take full advantage of my opportunities, for my experiences here were hundreds of years in the making. In September, I faced a steep learning curve to do just that, for while I've learned how to thrive academically back home, here in Copenhagen it was like starting from scratch, with new course structures and policies.
In Wisconsin, classes are typically taught in 50 or 75 minute blocks, and in an average day you will have two to four classes, which meet multiple times a week. This means that a day without class is something some students never see, while here I only have class three days a week.
Students back home also never see a course description that doesn't include attendance as a portion of their grade. I'm used to having weekly assignments, midterm exams, final exams, and participation all amounting to my final score. It frequently feels overwhelming, and being told that my grade would come out of a single assignment here at KU was liberating. I felt I had more time to appreciate other aspects of the university and experience more of what Copenhagen has to offer, while also getting settled in and making new friends.
In this regard I felt well-prepared by the university, with only a few reservations. The mentor program and language course helped me find my bearings, and through friends I met and friends of theirs, I quickly found myself organizing trips and football matches with Danes and other internationals. My professors also seemed well aware of the importance of communication between students, and worked to facilitate class discussion to ensure we got to know each other.
However, as we did just that, one issue became clear: we had all struggled to find housing. Students, myself included, arrived in Copenhagen unsure of where we'd be sleeping, and this made the process of adjusting to life in a new city all the more difficult. Many students felt abandoned by the Housing Foundation and the university, and they were forced to spend their first days or weeks in Copenhagen under a constant cloud of uncertainty.
I and many others found ourselves saved by the kindness of our fellow students, who took us in and helped us look. This welcoming student community of Danes and internationals was something I did not expect. I planned to experience Danish culture while living in Denmark, but I never considered the incredible mix of nations that would be represented at KU, nor how close we would all become.
As I've met these students from around the world, we've not only learned about our backgrounds, but also how they're connected, how we're similar despite our differences, and our shared experiences are something I will carry with me forever. I've always possessed a passion for culture, but now when I return home it will be with a spirit renewed, with new destinations on my map and old friends to visit when I get there.