It's not only Danish students that go on exchanges to learn about the world. Every semester, exchange students from all corners of the world flock to the Department of Political Science to study and live in Copenhagen. MED ANDRE ORD has asked four of them about their time at the Department of Political Science and in Copenhagen.
Skrevet af Ida Lous Jensen
Illustreret af Ida Lous Jensen
Juliette, Bachelor, The University of York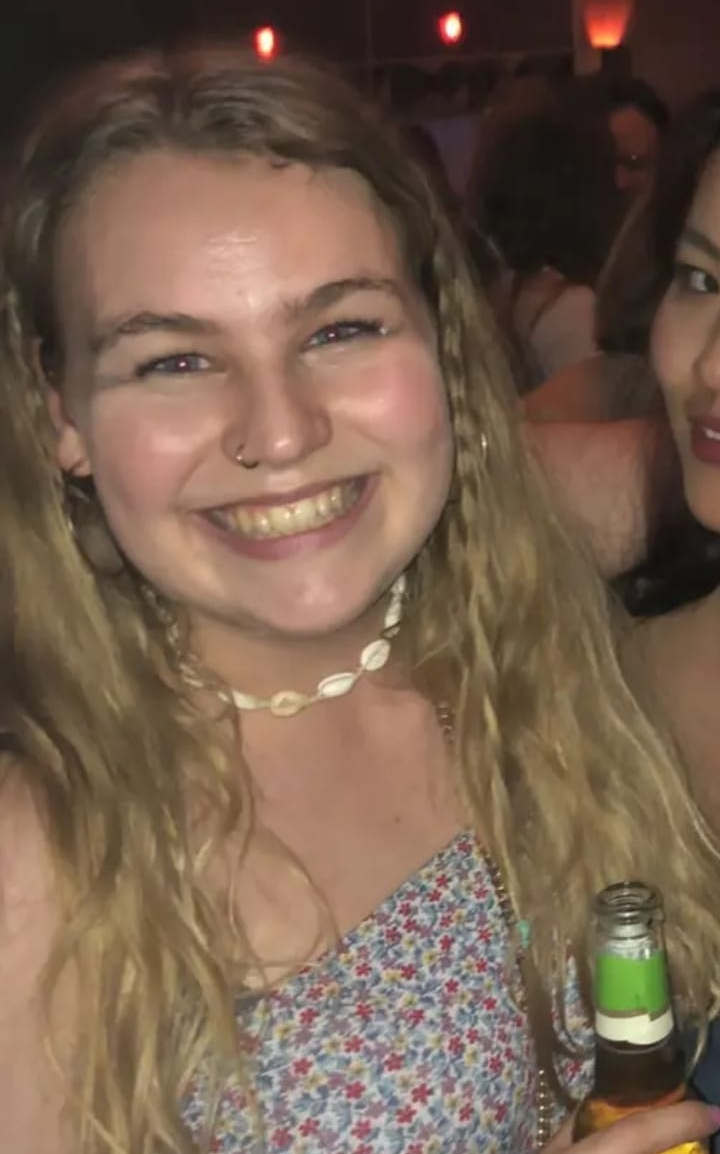 What has been the best and worst thing about being an exchange student?
Best: I would say meeting so many internationals has been the best thing for me.
Worst: I feel like we don't get to know the Danish students as well. I live in Denmark and am part of Danish culture, but I still feel like I'm a bit of a tourist here.
What has surprised you about spending a semester as an exchange student in Denmark?
I think the one thing I wasn't expecting is we had the International Dinner and we basically got hazed, but apparently that's a massive thing you do in Denmark. So that really surprised me, and I thought that was really fun.
Would you recommend an exchange at the Department of Political Science at UCPH to others? Why?
I would recommend an exchange in general because it opens your horizons so much. Copenhagen is a lovely city, there's so much to do. UCPH I'd really recommend because I really enjoyed all the classes. The elective choices were so cool, I've done a lot of stuff I wouldn't be able to back home. The teaching has been really good, and I like the more discussion-based learning. I'm really going to miss the halfway break and the academic quarter.
The mentor group [Mentorgruppen på statskundskab] was amazing and the mentors have definitely been a big part in making our experience a great one. They organized loads of activities for us [exchange students], activities where I met most of my friends, and included us into the political life at KU as well as Danish culture.
Why did you want to study at UCPH?
Back in the U.K. last year I was like: What about Scandinavia? Scandinavia is amazing! Scandinavia is a social modern democracy. Yes, it's great, but I think it doesn't necessarily apply to everyone. I had such a utopian idea that there's no racism in Denmark. When you look at your immigration policy and things like that, I'm like the social democracy is great for the white Danes, but it doesn't apply to everyone. Naively, I was like: Denmark is the best country in the world, but I do obviously think it's good in a lot of regards. I did a lot of research about the city, and it just seemed so lovely. There's so many nice things the city offers. UCPH is such a good uni and held in such high regard internationally.
What is the difference between Denmark and your home country?
I think being in such an international environment. A lot of my best friends here are from Mexico, China or Finland or Holland. In my home uni there's a few exchange students, but I've never interacted with them or had events for them. I was just thinking that it's going to be so weird going back and just being around other British people.