It's not only Danish students that go on exchanges to learn about the world. Every semester, exchange students from all corners of the world flock to the Department of Political Science to study and live in Copenhagen. MED ANDRE ORD has asked four of them about their time at the Department of Political Science and in Copenhagen.
Skrevet af Ida Lous Jensen
Illustreret af Ida Lous Jensen
Alexa, Bachelor, Universität Zürich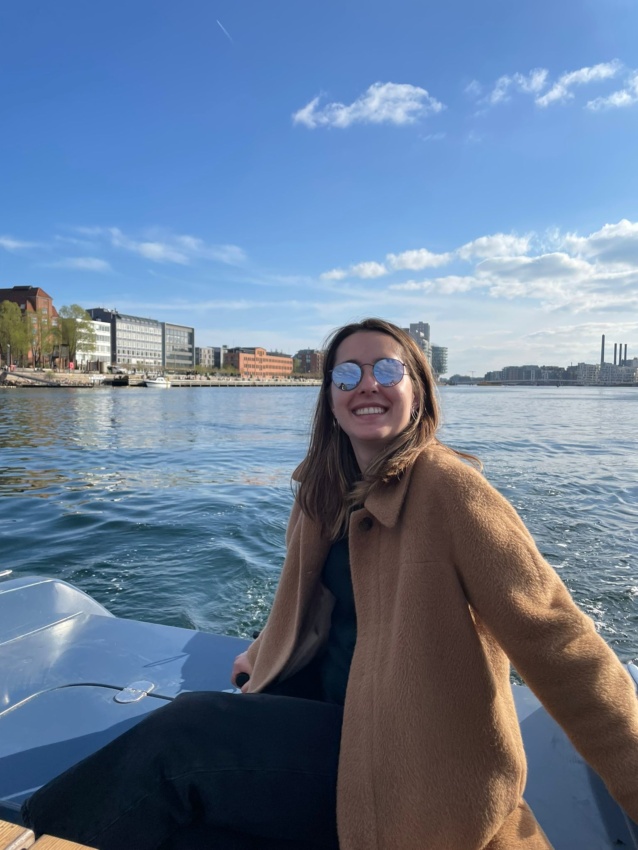 What has been the best and worst thing about being an exchange student?
Best: The best thing about being an exchange student in general is the experience; being in a new place and meeting so many new people. The best part about the Department of Political Science specifically is your mentor program [Mentorgruppen på statskundskab]. I like your classes; they are different from what I would've taken at home.
Worst: The bureaucratic things around registering are a hassle. Even though I'm from Switzerland, I would say the prices, the price of my rent.
What has surprised you about spending a semester as an exchange student in Denmark?
Quite positively surprised about the weather. I expected it to be way worse, way more rain.
In a way everything was a surprise because I tried to go into this without any expectations, because it never turns out like you thought it would.
Would you recommend an exchange at the Department of Political Science at UCPH to others? Why?
I definitely would.
Why did you want to study at UCPH?
I wanted to stay in Europe due to the application date being later than outside of. When I decided on Europe, I wanted to go to the north. The south was quite familiar, so I wanted to come up here.
The course catalog also played a role. The Department of Political Science had a lot of courses available to international students compared to other universities. It also wasn't very strict with application requirements. Some universities require a certain GDP, but I didn't want that kind of vibe.
The covid situation also played a role in this. I needed to get to a place where the restrictions weren't that severe and knew I could come with covid still being an issue.
What I don't really like is the examination for exchange students. I find it really stupid that as an exchange student you cannot work with Danish students, so I couldn't do a paper with them. You can't mix bachelor and master students either. It really makes no sense. If I write alone, I have a bigger workload than if I was to write with a master student. I'm down with a lot of rules, but that's one I don't understand.
Copenhagen itself is friendly for exchange students because it's not too big and easy to get around. Everyone speaks English – except for the taxi driver who drove me from the airport.
What is the difference between Denmark and your home country?
I feel like Danish and Swiss culture are quite similar, so in that sense I haven't had that many surprises. Biking is one thing.
At university you are way closer to your professors, it's easier to talk to them. At home I used to have way bigger courses with 100-300 students, so you didn't talk to the professors as much, here the courses are quite small.
I do miss the cafeteria food at home, not gonna lie. I had a lot more choices.